TSA LOCK INSTRUCTIONS
WHAT IS TSA?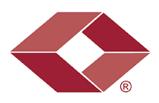 TSA: TRANSPORT SECURITY ADMINISTRATION
Using TSA locks allows your luggage to be unlocked and inspected by security authorities without damage.
TSA locks are required for all customers travelling to the USA. The TSA screens every passenger's baggage before it is placed on the plane. At their discretion, from time to time, they choose to open a passenger's luggage for closer inspection. When this occurs, if the luggage is fitted with any lock other than those approved by the TSA, they will destroy whatever lock is fitted to gain access.
Luggage locks approved by the TSA have a universal master key that will open the locks. Only the TSA have a copy of this master key. Every TSA approved lock has an identifying mark that shows it may be opened by the master key. All Samsonite TSA locks feature the red TSA logo.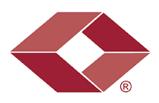 HOW TO SET YOUR LOCK
Simply click on the brand images below and this will show you the steps on how to set your lock
             SAMSONITE                           LOJEL                                 DELSEY
                 ANTLER